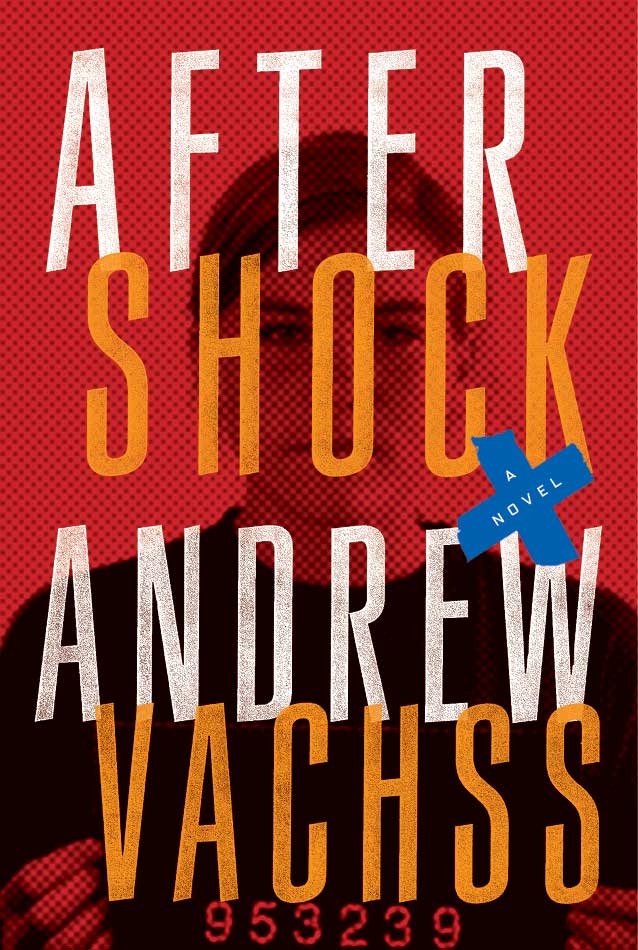 There is no more satisfying experience in life than discovering an author, falling in love and finding that there are many more books in his or her library just waiting for you. This is what happened to me with Andrew Vachss when I read my first in his Burke series. I don't even remember now which one that was, not the first or the last, somewhere in the middle (I've re-read them all in order since then although it isn't really crucial to the plots, only that you know more about the chronology of the characters).
I was thrilled when I saw that I had only read the first of many episodes of Burke's life and I proceeded to buy the rest. I didn't want to finish them too soon so I forced myself to read other books in between. I held on to the last one for months in order not to reach the end. When I was done, I read them all again (which is unusual for me). That was several years ago. From that first book on, whenever I participated in polls that asked - "who is your favorite author?", I didn't even have to think twice. Andrew Vachss! Though I've found authors I enjoy immensely since then (Iain Banks and the Culture, Declan Hughes' Blood series, Diana Gabaldon and the Outlander books, the Patrick Rothfuss' trilogy being four of them), that is still the case today.
You would never say about Andrew Vachss - "his writing reminds me of....." because his style is so uniquely his own. His plots are twisted and clever, his locales are gritty and brutal, his characters are rebels against the system with a moral code that is honorable and true though it would never be recognized as such by a legal system that often lacks those qualities itself.
Many people who've lived normal lives might question the reality of the harshness of the world inhabited by Burke and his family. Perhaps I can relate because of all the years I worked law enforcement and the judicial system and saw much of what he talks about first-hand.
My heart was broken when Vachss announced the last Burke novel. He's written many books besides the Burke series and I've liked and appreciated them all but I much prefer series over one-offs because I like settling in to reconnect with the same people I've grown attached to in previous books and seeing what is going on in their lives.
Now Andrew Vachss has come out with After Shock and reading it gave me the same tingling feeling of exhilaration that a new Burke book always did. Like Burke, the new character, Dell, is a hard-ass. He's lived a life of violence, thrown into an environment where he touches man's inhumanity to man first hand. He's tough and merciless about taking down those he perceives as threats. Like Burke before him, Dell will cross boundaries most people aren't even aware of.
Though retired as a mercenary soldier and French Legionnaire, when a perverted and horrific underbelly that victimizes young girls is revealed in the small town Burke and his wife, Dolly (who served with Medicins San Frontieres), have chosen as a place to find peace, Del knows he has to summon old rage and his previous skillset to expose and destroy the perpetrators.
Del shares his life lessons with readers in language that is hard-edged and beautiful as a stiletto.