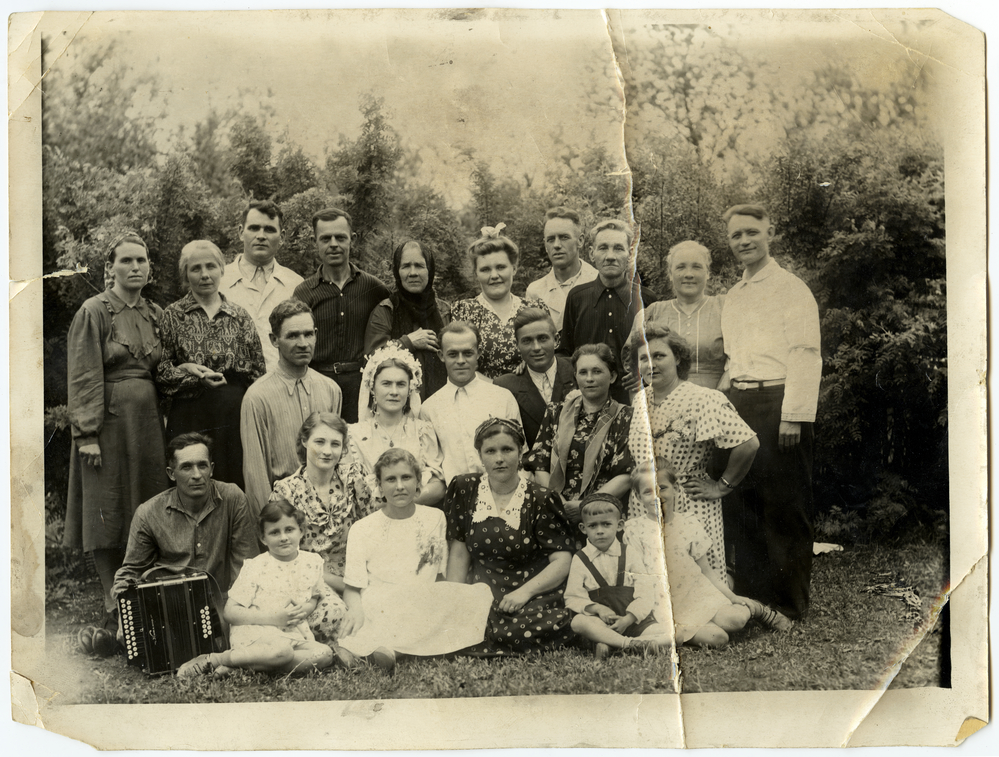 Recently, I wrote about how important it can be for writers to preserve their family history. Even events that seem mundane today will be fascinating for generations to come. Little did I know that a few short week's after I wrote that, one of my family's deepest secrets would be revealed.
When you are my age, you assume there are no more mysteries in your life. You are familiar with all the parts and pieces of your family and your history. Then something happens that leaves you shocked, excited, intrigued.
I had my DNA done. I didn't pay much attention to it. I was hoping to find something exotic in my bloodlines – Arabic, African, Jewish, Native American. But nope, it turned out I was as white bread Caucasian as you could possibly get – mostly English, Irish, Scots and a little German. I put up the paperwork and never looked at it again.
Then a few weeks ago, a woman contacted me. She'd had her DNA done too and it came back that she and I were first cousins. Her father was adopted and had spent the last years of his life trying to discover who his parents were. He never did so she and her sister decided they would pursue the search for his sake.
She asked me if I knew of any boys in the family who'd been adopted out. I didn't so I contacted my cousin in Illinois. She, in turn, talked to her mother, my mother's sister, who is 90 now and the last of her generation.
My cousin came back and said, "according to Mom, Aunt Jane (MY MOTHER!) got pregnant when she was 16 and gave the little boy up for adoption in Joliet, Illinois in 1938. In the phrase favored on the internet, my first reaction was OMG! My mom! I almost couldn't believe it but the facts indicated that it was true.
I was able to find out a little about the father of her child. He was 17 years older than her and married. That implies to me that there was some element of coercion involved. Either he totally seduced a naive young girl who'd just moved back from a homesteaded ranch in Arizona or it was assault. Either way, it was statutory rape. The town where they lived was very small. My assumption is that my mother and her family thought it would be harder on her and them to face the scandal confronting him would have stirred up than to bury it in secrecy.
Mom died when she was 94 and she'd never mentioned this to me and neither had any other family member who probably knew. My mother's generation was nothing if not closed-mouth about keeping their secrets. I guess my aunt figured it was all right to tell me now that Mom was gone.
The woman, Kristy, and I have stayed in touch. Her father would have been my half-brother. She and her sister are my nieces. Accepting that has required a startling reorganization in my thinking about my family and especially my mother.
Mostly this makes me wonder about my Mom. She came from a big sprawling family in a small town in Illinois I can't see them giving a family baby to strangers so probably his adoptive parents were members of their church or someone they knew and trusted.
Did Mom ever keep tabs on him? Did she know she had two granddaughters? Why did she never tell? Was it because having an illegitimate child was so shameful to her generation? Or was it simply too painful to talk about?
She had to have known, me being the person I am, I wouldn't have been embarrassed or disappointed in her.
In a way, I'm glad this wasn't discovered until after Mom died. Obviously, it was extremely important to her to keep it secret. I think if it had come to light when she was alive, she'd have been totally demoralized. On the other hand, I would loved to have talked to her about it. As it is, the mystery will remain a mystery.
I have a feeling that in the future, DNA will effect many families in both positive and negative ways.